It's good to have travel goals, right?! I love to plan, and read about all those places to go and its hard to pick a top list but this is it… today, it might change next week…
Lake Bled, Slovenia
I actually heard about this place from a girl I work with who loves Eastern Europe. And the second she showed me pictures I knew I wanted to go. I mean just look at it, it's stunning. A medieval castle in the middle of a lake, surrounded by mountains. There is also so much to do around here, cannoning, hiking and swimming to name a few.
Berlin, Germany
I love history, so naturally I have a draw to Berlin. I want to see Checkpoint Charlie, the Berlin Wall and the Reichstag. On top of all of this, I have Germany heritage. I don't know much about it, which is terrible and as I write this, it's gone onto the list of things I need to change. I know Germany isn't that far away, and considering everywhere else I've been it is bad I have yet to go.
Prague, Czech Republic
Charles Bridge and the Old Square look gorgeous. The Bridge was built in 1357, think how much it has seen! You can take boat trips along the Vltava River and view the city from a different perspective (one of the things I loved doing in Amsterdam)! There is also a beer festival in May!
Budapest, Hungary*
To start, Thermal Springs! Who doesn't want to hang out in hot springs for a few hours surrounded by amazing architecture? Gothic, Turkish, Roman and Renaissance plus everything in between, so much to fall in love with.
*Just booked flights for March. I can't wait!!
Rome, Italy
Food, the Colosseum and the Sistine Chapel. Just listing those things has made me look up flights for April! It's all very cliché, and I don't care. I want to see all those things. I know it's not Rome, but I also would love to go to the Vatican City. It would be rude to go all the way over and not really!
Copenhagen, Denmark
Though being in two minds about going to Denmark at all I do still have a draw to Copenhagen. Perfect place for city break. Obviously I would have to see the Little Mermaid but I want to have wonder up and down Nyhavn! See where Hans lived and wrote (somewhat odd) fairy tales. And the Christmas market looks incredible.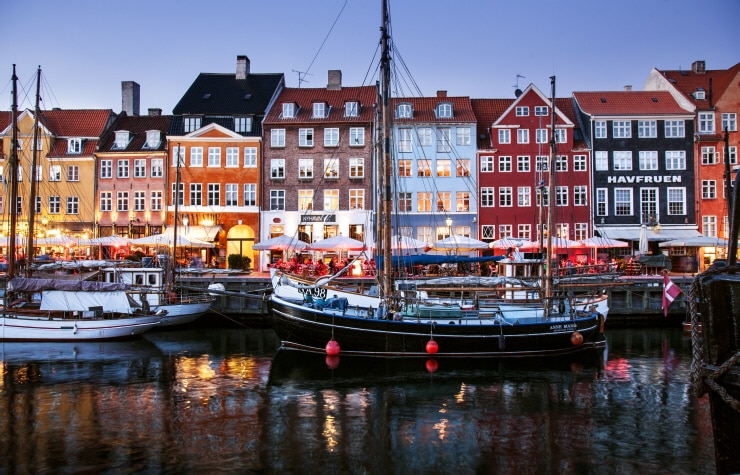 Where are the places in Europe that you want to go?! Or where else would you recommend?